%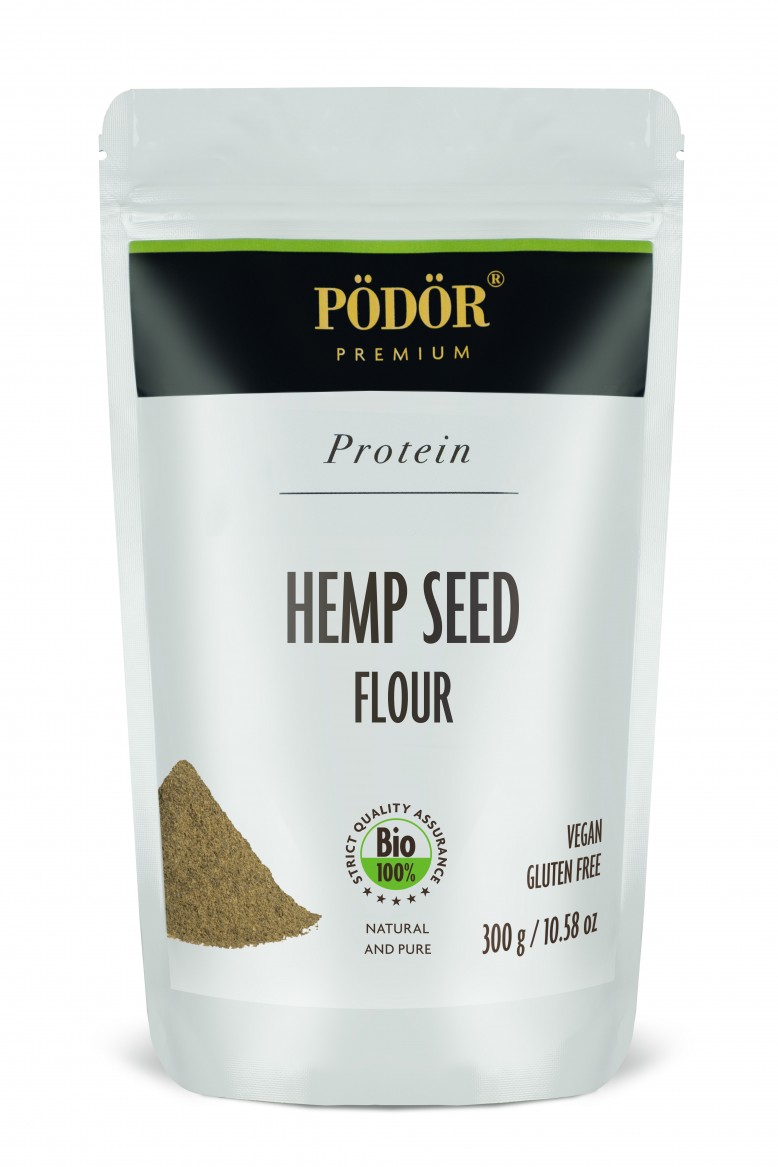 Organic hemp flour - partially deoiled
The nutty all rounder from Austria
Hemp flour which is produced from fresh hemp seed should not be absent in any kitchen because it is very healthy and has many uses. Hemp seeds are actually tiny nuts with a size of only a few millimeters. Because they are nuts they have a fine, nutty aroma which allows them to harmonize wonderfully with so many different foods.
In the twinkle of an eye they enhance muesli in the morning and bind soups or sauces at night. Discover the many uses for gluten free hemp flour today and also discover the organic quality from Pödör.
Können wir Ihnen helfen?
Schreiben Sie uns oder rufen Sie uns an Werktagen zu unseren Bürozeiten von 9.00 Uhr bis 16.00 Uhr unter folgender Telefonnummer
02181 2131610 an.
Uses for partially deoiled hemp flour
The aroma and the fiber content of hemp flour cannot be compared to that of any other flour. The flavor lends foods a finely nutty taste and transforms your evening meal into an exquisite dinner. Hemp flour is ideally suitable for binding soups and sauces. Its taste is slightly reminiscent of nuts. For this reason this flour is also excellent for enhancing baked goods, muesli and desserts. Our tip: The next time you bake a cake substitute 10 to 20 percent of the common flour type with hemp flour.
Ingredients
100% flour from organic hemp seed
Average nutrition value
100 g contain on average:
Energia1592kJ /381kcal
Fat5,2g
Saturated fatty acids1,1g
Carbohydrate16g
Sugar10g
Protein22g
Salt0g
STORAGE
it can be stored for 9-12 months in a dry space
Country of origin: Austria
Positive effects of organic, partially deoiled hemp flour
Hemp seeds contain more gamma Linolenic acid than any other kind of nut flour. The essential fatty acids contained are a true blessing for our health. The human body needs them for building cell membrane, for cell growth and for cell regeneration.
For people with high blood pressure hemp flour is something very special. It is said that the gamma Linolenic acid contained in hemp flour has a positive effect on blood lipids, cholesterol levels and blood clotting.
Hemp seeds consist of around 20 percent protein. The protein in hemp flour is called Edestin and it makes this flour especially easy to digest.