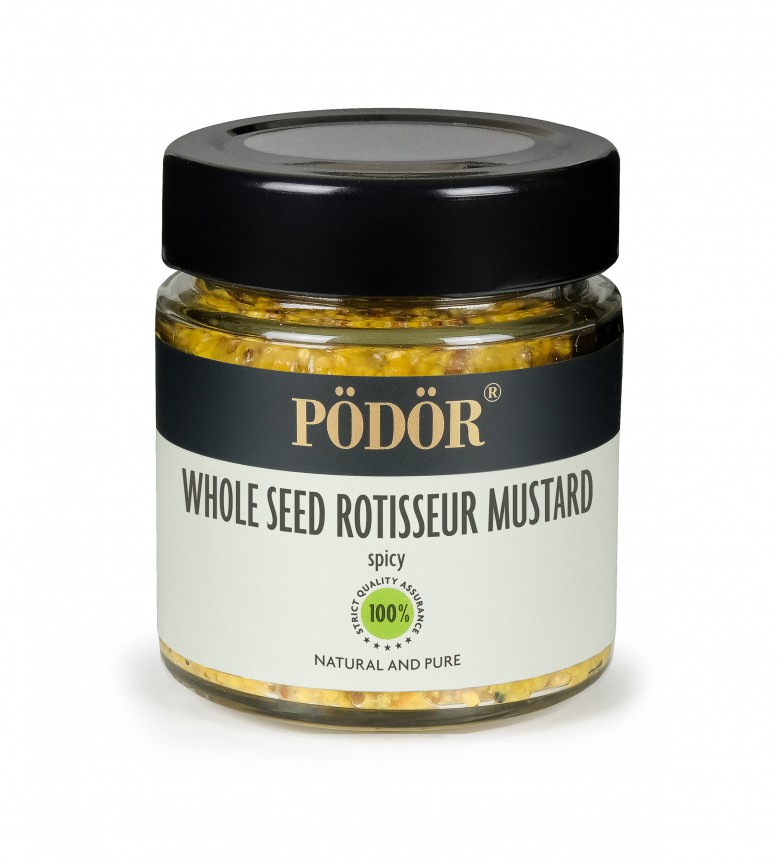 Shop now!
Whole seed Rotisseur mustard – spicy is available in many sizes
* 15% immediate Pödör Club discount - 20% discount on your first purchase
Ingredients
Drinking water, wine vinegar, mustard seed, salt, sugar, spices
Average nutrition values
100 g contain on average:
Energy498 kJ /119 kcal
Fat6,7 g
Saturated fatty acids0,1 g
Carbohydrate7 g
Sugars0,6 g
Protein5,9 g
Salt5,3 g
Allergens: produced in a plant processing peanuts, sesame seeds and nuts.
Storage
Store at a cool, dry place away from light, between +10 °C and +25 °C.
Keep it refrigerated after opening.
Country of origin: Austria
// a termek_omega/v2 template alján indított div vége ?>
// a termek_omega/v2 template alján indított div vége ?>