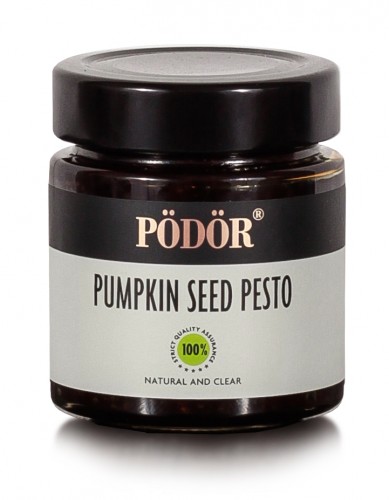 Ingredients
Pumpkin seed (40 %), pumpkin seed oil (40 %), Parmesan, basil, salt, garlic, pepper.
Average nutrition values
100 g contain on average:
Energy2760,65kJ/659,37kcal
Fat65,64g
Saturated fatty acids14,89g
Carbohydrate6,3g
Sugars6,19g
Protein13g
Salt1,8g
Storage
Unopened, it can be stored between 10° and 25° C. Protect from sunlight.
Refrigerate after opening and use within 4 months. Mix it before use!
Country of origin: Austria
Shop now!
Pumpkin seed pesto is available in many sizes
Sign up for free and enjoy all the great benefits
More
Find out about this unique, guaranteed source of income, active on every day and night of the week, around the clock
More
---
---
---
---
0