Organic flaxseed oil, cold-pressed
-%
Handcrafted products made with care and years of experience

Cold-pressed
100% natural, pure
Made from the first pressing, unfiltered
Vegan, gluten-free
Guaranteed 100% freshness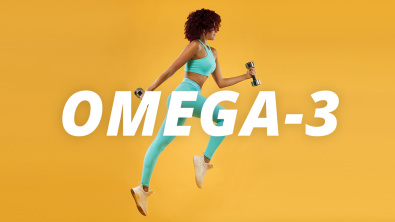 The star amongst vegetable oils
If there were a hit list for healthy vegetable oils, cold-pressed flaxseed oil would be right at the top! With its precious substances, its positive effects and its inimitable taste flaxseed oil has earned its place at the top. Many fans of this oil even call it "liquid gold".
Maybe because it is viscous and drips with a golden shimmer from the spoon. Flaxseed oil is pressed from flax seeds and at Pödör this process is always carried out fresh and cold. You can trust in guaranteed organic quality, careful production and absolutely fresh products.
Uses for organic, cold-pressed flaxseed oil
"Liquid gold" is best served cold as heating destroys its sensitive fatty acids. It does not even need to be heated because flaxseed oil tastes simply wonderful when taken pure or dripped over finished dishes as the final touch. Its aroma is rustically nutty with light notes of hay. Traditionally flaxseed oil is served with good reason with boiled potatoes and curd cheese. Flaxseed oil can develop its effects especially well in combination with vegetable protein. One or two teaspoonfuls are enough to support the required daily intake of healthy fatty acids.
Ingredients
100% oil from organic flaxseed.
Average nutrition value
100 g contain on average:
Energia3693kJ /898kcal
Fat99,6g
Saturated fatty acids10g
Monounsaturated fatty acids18g
Polyunsaturated fatty acids72g
Carbohydrate0g
Sugar0g
Protein0g
Salt0g
May contain walnuts, hazelnuts, peanuts or sesame seeds in traces!
Storage
Unopened it can be stored for 18 months in a cold, dry space protected from sunshine. The exact expiry date is displayed on the bottle.
After opening, it is recommended to use it within 3-4 months, so that its valuable vitamins, trace elements and minerals do not lose their high quality.
It is an unfiltered oil, so best to shake it up before consumption.
Country of origin: Austria
Positive effects of organic flaxseed oil
As far as omega-3 fatty acids are concerned flaxseed oil stands at the top of the list. Consisting of up to 70 percent of alpha-Linolenic acid there is hardly any other oil which can keep up with it. The effectiveness of flaxseed oil has already been confirmed by numerous studies. It suppresses inflammation, supports healthy blood clotting, widens blood vessels and regulates blood pressure. Whoever wants to help prevent thrombi, heart attacks or strokes regularly ingests flaxseed oil.
In addition omega-3 fatty acids are said to have a positive effect on the soul. Panic attacks and depression are eased by it.