%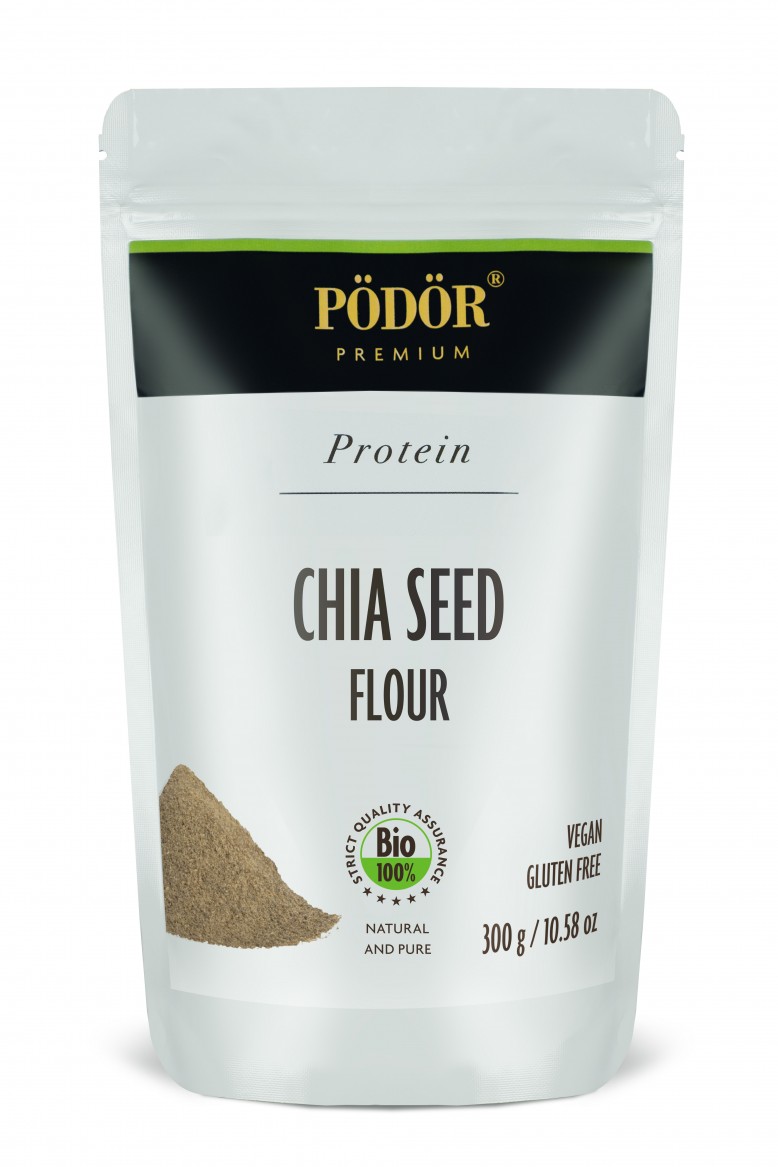 Organic chia flour - partially deoiled
Flour from Mexico's power seeds
Chia belongs without question to the shooting stars of the last few years. Hardly any other foodstuff has boomed to the same extent. The possibilities to use chia are more versatile than ever before. In addition to the seeds in their original form chia flour has also become very popular.
Chia flour which is carefully produced from the seeds of the edible chia is a real concentration of vital substances. It is especially well-liked and often used in the vegan and vegetarian cuisine because it is packed with proteins, omega 3 and omega 6 fatty acids. ​​​​​​​
Können wir Ihnen helfen?
Schreiben Sie uns oder rufen Sie uns an Werktagen zu unseren Bürozeiten von 9.00 Uhr bis 16.00 Uhr unter folgender Telefonnummer
02181 2131610 an.
Uses for partially deoiled chia flour
If chia flour is soaked in water a viscous gel results which is an excellent substitute for eggs when baking. The great ability of chia flour to bind water holds the dough together without using an egg. Partially deoiled chia flour from Pödör is therefore great in vegetarian and vegan cooking and nutrition. Bake your next pancake or roll with chia flour – you will become an avid fan. Puddings, shakes and sauces are enhanced just as wonderfully with chia flour as delicious smoothies are. Because chia flour is very rich in fiber it is recommended not to exceed a daily dose of 15 grams.
Ingredients
100% flour from organic chia seed
Average nutrition value
100 g contain on average:
Energia1502kJ /365kcal
Fat6g
Saturated fatty acids0,6g
Carbohydrate57g
Sugar9g
Protein27g
Salt0,1g
STORAGE
it can be stored for 9-12 months in a dry space
Country of origin: Austria
Positive effects of partially deoiled chia flour
Diet fans take note! Chia flour contains very few carbohydrates which makes it ideal for use in low-carb nutrition.
When you consume chia flour – maybe mixed under your muesli – you provide your body with valuable fiber and therefore prevent the breaking down of the flour into sugar. The energy contained will be released slower because of that and satiation lasts longer.
The precious omega 3 fatty acids alpha-Linolenic acid and Linoleic acid in chia flour have a positive effect on cardiovascular health and on cholesterol levels.